Our company provides customized plant nursery seedbed
The width of bench greenhouse can be determined according to the greenhouse width, length can be customized according to user requirements. Customers can provide the greenhouse layout, we provide free design services.
Product name




Moveable seedbed / Wire net seedbed




Seedbed mesh




Hot-dip galvanized steel mesh, thickness 2mm, mesh size: 4x6mm

Product material




Hot dip galvanized




Product s

pecification




1.7m, 1.75m, 1.8m,Other widths can be customized




Product features




The frame is made of aluminum alloy, beautiful, light weight, corrosion resistance and high efficiency of greenhouse




Product accessories




It consists of seedbed net, rolling shaft, door frame, aluminum alloy frame, handwheel, horizontal support, diagonal pull rod and so on



Advantages:
Excellent performance, the seedbed mesh is generally welded by steel wire and then hot-dipped galvanized, which is not easy to corrode, has good load-bearing capacity and long service life

Long service life: Both the main frame and the seedbed net adopt hot-dip galvanizing process, which can be used for a long time in the humid environment for nursery farm.

Simple operation: manual drive, simple operation, seedbed can be moved left and right, 0.6m operation channel can be generated between any two seedbed

Support customization: We provide design services, which can customize the seedbed according to the greenhouse specifications or calculate the greenhouse nursery area according to the number of seedlings.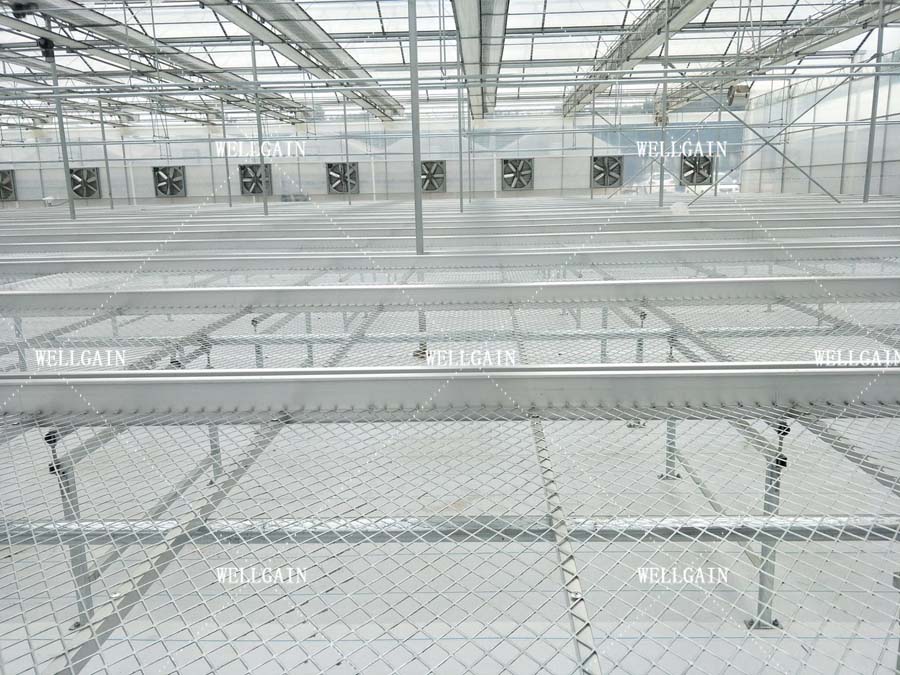 Contact Us

Xiamen Wellgain Greenhouse Engineering Co., Ltd.

Lisa Xu
Tel/Wechat : +8613859961959
Whatsapp :+8613859961959
Email : wellgain@wellgaingreenhouse.com
Skype : +8618106096168