Seeding Nursery Bed / Rolling benches tables
Characteristics of nursery bed mesh:
1. Generally used for flower production, vegetable seedlings, scientific research greenhouses, flexible use and rapid turnover.
2. The planting operation is convenient, and the anti-rollover device is designed to avoid overturning.
3. A 0.6m-0.8m wide working channel can be created between any two seedbeds.

Product name




Moveable seedbed / Wire net seedbed




Seedbed mesh




Hot-dip galvanized steel mesh, thickness 2mm, mesh size: 4x6mm

Product material




Hot dip galvanized




Product s

pecification




1.7m, 1.75m, 1.8m,Other widths can be customized




Product features




The frame is made of aluminum alloy, beautiful, light weight, corrosion resistance and high efficiency of greenhouse




Product accessories




It consists of seedbed net, rolling shaft, door frame, aluminum alloy frame, handwheel, horizontal support, diagonal pull rod and so on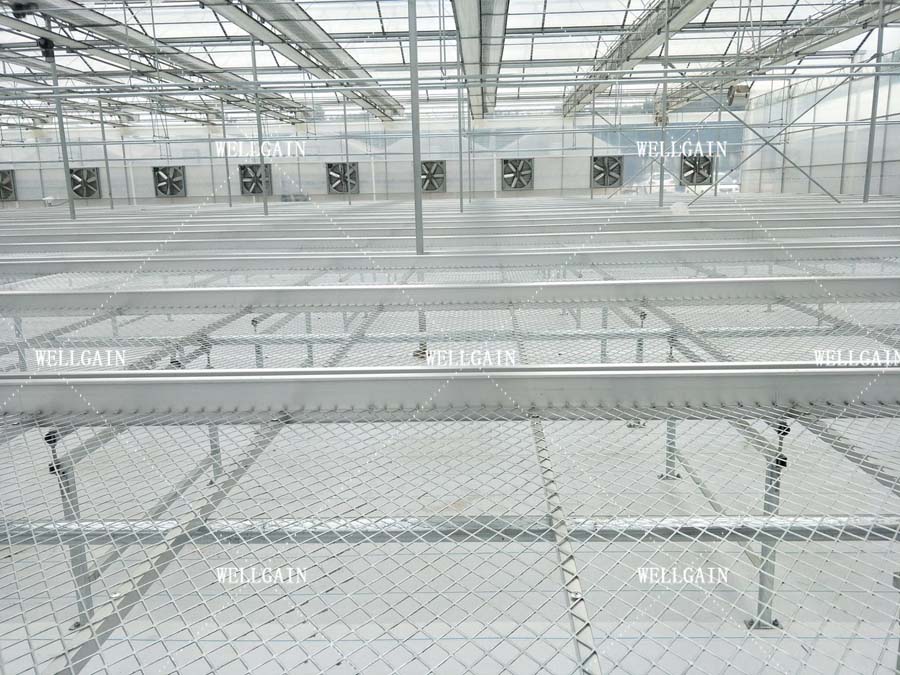 Contact Us

Xiamen Wellgain Greenhouse Engineering Co., Ltd.

Lisa Xu
Tel/Wechat : +8613859961959
Whatsapp :+8613859961959
Email : wellgain@wellgaingreenhouse.com
Skype : +8618106096168